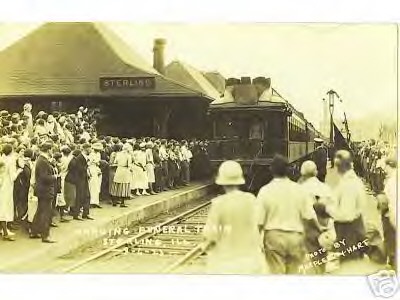 Described by the seller as:
This is a very clean and crisp REAL PHOTO. Harding Funeral Train at the Chicago Northwestern Depot in Sterling, Illinois. August 6,1923 Photo by Marfleet and Hart
Having been outbid, this photograph was sold on e-bay on the 4th March, 2004, for US$26 (£14.21).
If you have any further information on this item please email the webmaster. Thank you.